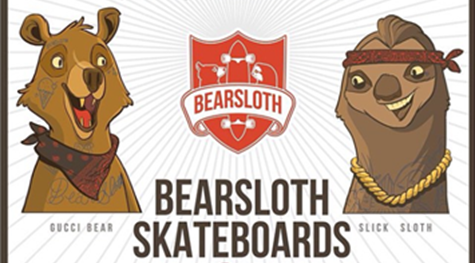 It is my pleasure to introduce two of the most artistic bros I've ever met – Gucci Bear and Slick Sloth.  They are no longer starving artists, they have their own business. Now that's living the dream!
Gucci and Slick support 100% of skaters – love those who support girls & loving Slick's bling & Gucci's ice cream tat.
The world truly is a better place when there's more love – so keep the love for girl skateboarders flowing!